In case you missed it, this is from a great post last week by Michele on the reaction of artists, crafts people and designers to the disoriented changes in, wait for it, Victorian england as spurred by the industrial revolution.
She is pointing out the strong parallels between historical change drivers like the industrial revolution, and our current digital age. In each case, major societal changes being driven by a sudden major change in an underlying enabling media.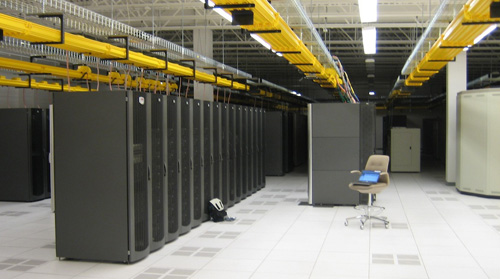 "Arts & crafts was neither anti-industrial nor anti-modern, though it embodied a strong reaction against many industrial practices and encouraged individual handwork over mass production." It's a repeating theme, the idea of struggling to bring back some the human meaning and flavour lost from the shift from individual craftsmanship to the commoditization of the the industrial process – as well as to use these new tools in the best ways consistent with a designed idealism.
In the great post war expansion of the 1950s, the Americans invented spray-on cheese. Is this an innovation?
New media create whole new areas of possibility. But not all of these areas are awesome. As designers we feel the urge to try and "steer" these outcomes away from some perceived negative outcomes to other perceived "higher value" outcomes but is it like trying to steer a tidal wave?
Michele asks "i wonder though if our insights into the past can aid us in creating the future?". I hope Michele will take a swing at that in her future posts, but for now, here's my swing at it:
I have this "dead media" idea as a framework for understanding what happens next based on what is, has or will be about to obsolesced. You can understand some of what happens next by thinking about, if we adopt this new thing en mass, what will it displace? All new media displaces an old. (That is the definition of adoption.)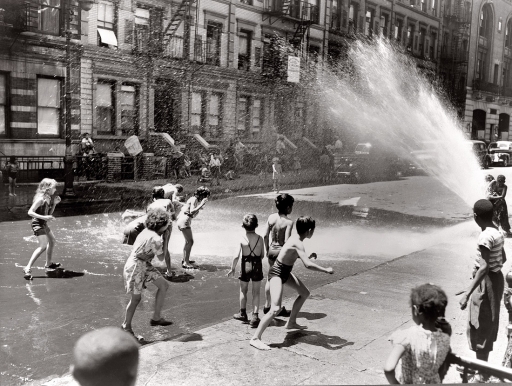 From a recent William Gibson interview:
…footage is of the last night that streets in New York were the way they were before everyone started staying home to watch television. All the footage that he's been able to find afterward is dramatically different. It changed. It changed the night they turned it on. The night they started to broadcast television in New York, New York ceased to be what it had been before. Because everyone stayed home to watch television.

"It's not that we prefer it, it's not even that conscious. It becomes the nature of our experience. If it's going to happen at all, it becomes the nature of our experience. If it doesn't happen it just becomes one of those iconic retro-future images.
But if we do stop to conscious of it (this is roll of designers), we can foresee how new media will displace what we do now. Dead media is creative destruction. With every shift in media there is no perfect replacements for old archetypes, the new always has some new flavour (you may or may not like it), and some old flavours are always lost (the ritual of flipping the record, the character of cobblestones, front-porch social interactions before there was tv). Lost flavours are also an opportunity. According to McLuhan, every new media retrieves an older archetype or an older media, (just with a different flavour). To look to where new technology (or art or design) could be going (or to be at the forefront of creating it ourselves as designers), we just have to look at what has happened before. Lost flavours are the opportunity gaps of the status quo.
The new social platform of the internet is retrieving some of that experience of the streets of New York before everyone stayed home to watch television. Same archetypes just different mediums, different flavours. I feel like TV is almost a dead media now itself. What will bring it back?
But back to architecture and the design of things. The long trend of industrialization has been the increasing blandification of things. Ikea selling a billion of the exact same, minimalist kitchen widget. Spray-on cheese.
Just as the social internet has exploded the long tail of content like indie music and increasingly online video. I'd look forward to seeing how these models eventually spill over into the sacrosanct fields of architecture industrial design. Leading one might imagine to an A&C-like resurgence of individual craftsmanship, and a profound shift in flavour. Traditionally the constraints here have been around manufacturibality and economies of scale, resulting in : few designers, many copies made.
Sites like threadless.com are a weak signal of this already, as is lulu.com they enable peer-to-peer design production of physical goods. As manufacturing and distribution technologies change, I think we'll more and more of this creep into other fields. Think how 3d printers could change the economics of distributing unique vs mass-produced goods. These days, you can 3d print a house you know.
What's your take on Michele's question?
I was joking that if Coehn Brothers took a swing at this question here is what they'd say. Forgive me if you haven't yet seen the truly awesome (and surprisingly thoughtful) No Country for Old Men:
In these late times we live in, it may feel that this is no country for old men or for their old ways.
This impression is false, in fact the only constant is that it has always felt this way.
You can't stop what's coming.
-fin
Link: arts & crafts revisited – shotfromthehip.wordpress.com
Previously on Thomaspurves.com: A Provocative List of Dead Media, Dead media workshop at Lift07, Deadmedia and the flavour of cities