25 tracks of awesome to brighten your day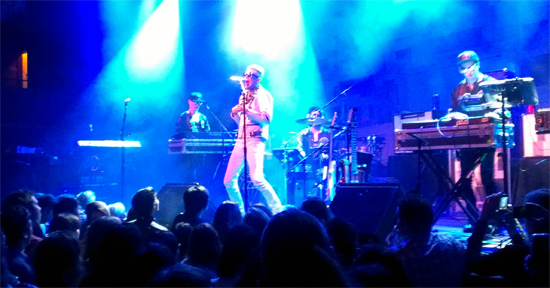 I've been sitting on this one for too long. Well not so much sitting, as bopping in my chair. The dog's been looking at me funny. You will be too. I mean the bopping, more than the looking funny. You are beautiful. I swear.
So much good music this year. And I just have to keep the tradition alive (search this blog for music mixes going back to 2006). I know you guys need you fix of the yearly music mix. enjoy!
| | | |
| --- | --- | --- |
| 01. | Edward Sharpe & The Magnetic Zeros | Man on Fire |
| 02. | The Lumineers | Ho Hey |
| 03. | Electric Guest | This Head I Hold |
| 04. | Miike Snow | Bavarian #1 (Say You Will) |
| 05. | Passion Pit | Take A Walk |
| 06. | Stealing Sheep | Shut Eye |
| 07. | Crystal Castles | Plague |
| 08. | alt-J | Matilda |
| 09. | Grimes | Oblivion |
| 10. | The XX | Angels |
| 11. | Tycho | A Walk |
| 12. | Washed Out | Amor Fati |
| 13. | Yppah | R. Mullen |
| 14. | Now, Now | Dead Oaks |
| 15. | Islands | This is Not A Song |
| 17. | Bat For Lashes | Laura |
| 18. | Beach House | Myth |
| 20. | Diamond Rings | I'm Just Me |
| 21. | Hot Chip | Look At Where We Are |
| 22. | Sea Wolf | Old Friend |
| 23. | Joel Plaskett Emergency | Harbour Boys |
| 24. | Skinny Lister | If The Gaff Don't Let Us Down |
| 25. | Chromatics | Kill for Love |
Two good options, download the whole thing as a big-ass-zip-file here: Tom's best of 2012 zip file
Or if you Rdio, you can follow me and stream [almost all] the playlist here: Tom's best of 2012 Rdio Playlist
pictured: Diamond Rings, San Francisco 2012
---