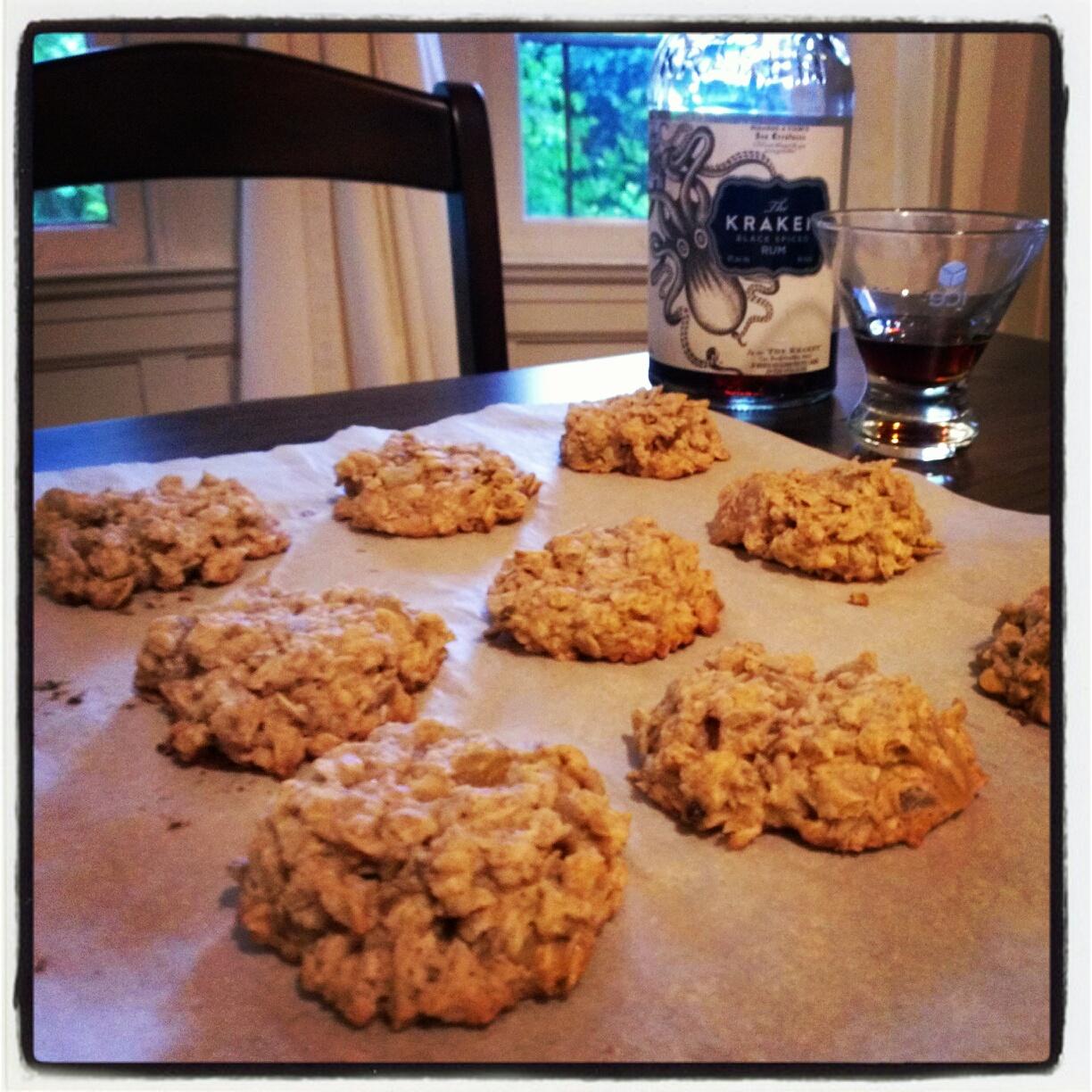 First I hired a gastroenterologist to help figure it out. This disagreement I was having. His name was Dr Man, very nice guy. Though secretly I wished his name was Magnum. Then I could say that Magnum GI was on the case.
It at last came to this because my own belly and I of late have come to certain difference of opinion on the relative merits of wheat gluten. Obviously wheat gluten is delicious. This is the argument my brain and mouth try and tell my other organs. But another faction within body is convinced gluten is some kind of murderous toxin, that it must tie my innards in knots to get rid of it. And so I've been trying to go gluten free. Going gluten free is hard. I find myself creating a lot more of my food. I find myself buying oats by the bushel to get that carb fix. Damn I miss [real] croissants. Meanwhile I find myself learning how to bake, owning mysterious ingredients like xantham gum or sourgum flour.
But there are upsides to having to DIY your own baked goods. This awesomeness is one of them. Perfected over the last few weekends for your enjoyment.
1/4 Cup brown sugar (seriously cut down from other cookie recipes)
1 Cup butter (mmm butter)
2 eggs
1 tsp Vanilla (better: 1tblsp ground Tahitian Vanilla)
1 tbsp spiced rum (Kraken, Sailor Jerry or Goslings)
1 tsp Baking Soda
1 tsp Baking Powder
Pinch salt
1 tsp Xantham Gum
1 tsp Guar Gum (in a pinch, 2tsp of either)
1/2 cup Sorghum flour
1/2 cup white rice flour
2.5 cup Gluten-free oats ( on Amazon)
1 tsp ground ginger
1 tsp cinnamon
1 fistful Candied/Crystallized Ginger
If solid, nuke the butter for 30s or so til mushy or half melted. Then cream it with sugar. Stir in eggs, rum, vanilla. Fold in the dry ingredients and spices (feeling fancy, you can sift together the dry ingredients first in another bowl). Now stir in oats. Rinse or soak the ginger for couple minutes to remove excess sugar. Dry and shop into bit-sized bits. Stir ginger into mix. Spoon cookie dough onto cookie sheets. Makes about 2 baking sheets worth of cookies. 350, 11 min, will do the rest. Allow to cool on the baking sheet before removing.
Serve with a tot of your darkest rum. For dipping. Zomg.
There you have it, awesome super-gingery oatmeal cookies. For my non-gluten-free friends, just call these Oatmeal Dark and Stormies… and thank me later