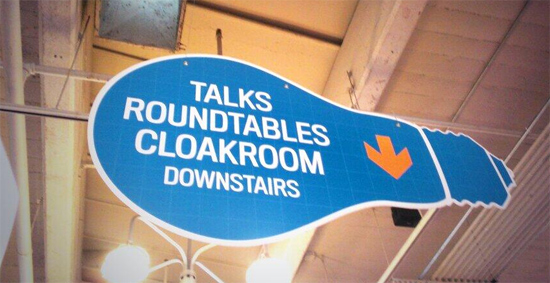 Unless you are feeling particularly exceptional, now's not a great time to be raising money for your consumer internet startup. But there is money still out there.
Had the great opportunity to be invited to attend the private START in San Fran today put on by the folks behing f.ounders. One of the first panels on Micro VC I took a few notes. And I thought few of my friends would be interested in some inside scoop on the current valley funding environment circa mid-2013. If our rotating door on Ashbury st (aka The Unofficial Visiting B&B for Canadian Tech Nerds) is any indicator, there's still lots of opportunity down here.
Here's my speed notes on the session, errors or crazy-talk is probably my fault in typing.
Panel: Micro-VC – 4 Small Funds Focused on seed through series A software VC
Mike Maples (Floodgate), Aileen Lee (Cowboy Ventures/KPCB),
Jeff Clavier (SoftTech), Alex Mittal (Funders Club)
Moderator: Tomio Geron (Forbes)
For some reason, the panel started backwards – talking about big liquidity events and working backwards to seed funding.
Snapchat's crazy round and founder liquidity
Snapchat exit at 800M really big news item this week at huge valuation. Seems like it was highly competitive funding deal to get such a deal. What do you guys think of the the 20M(!) payout to the founders? Huge founder liquidity after only 2 years is risky, because founders have made their money for life and might not be incentive to stick around
As an entrepreneur you need to think that you will overcome any obstacle and there is no plan B. taking money of the table with liquidity gives them a plan b. some folks who get rich just get more hungry, but not everyone. (Early cash-out is like the opposite of burning-the-boats motivational strategy)
better is founder liquidity after 3-5 years to keep them rewarded and engaged in the company
– w/o healthy IPO market, high valuation also creates problems finding a future acquirer at a valuation over a billion dollars
Current Funding Environment
Enterprise is strong, but Consumer VC is currently "brutal" vs 2 years ago
lots of companies were invested a few years ago and haven't paid out yet, or at all, or went in too high, and investors do
Series A expectations: 1 Million users for a consumer service 2yrs ago, now you need 5 or 10 M users
Before you needed 4M revenue run rate for a service business to series A, now 10 M
This raising of the bar on series A, has also raised the bar on seed investment
Contrary point: the exceptional founders and companies (really about 5-15/year any year) are truly exceptional. They will always manage to get funded. What happens is that, cyclically, less exceptional also founders get funded.
Really, there's always money. But often too much money flocking to certain hot segments or geographies, and not enough going to all opportunities which makes the industry cyclical.
Last point: (Panel may be biased but claim) Party rounds (lots of investors at 25-50k each) not great for seed rounds without an achor, institutional or specialized Micro-stage VC investor firm that will really work with you to get you to the next round