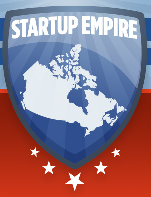 This one is going to be the startup event of the season. Some great speakers (and more surprises to come, just you wait) and a great deal for a two day conference (thanks to some generous sponsors) . Very impressed by the job David, Jevon and Michele have done in putting this event together. There will be many cool founders and startups, there will be funders looking to make deals (seriously on that). Hope I'll see you there!
Early bird tickets run out this Sunday. Get yours.
and keep an eye on StartupNorth.ca for updates.