Virtualize all the things!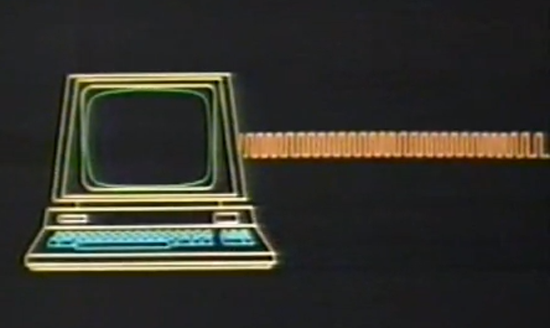 I used to manually download all my movies, shows, music. Stored it all on big terabyte hardrives. Used to have to buy hard drives all the time. Now? probably weeks since the last time my computer had to actually wake from sleep and spin that drive up. These days, Rdio is a thing. Netflix, appleTV, hulu these are all things now. The whole idea of using windows/mac file manager to fiddle with media at the file-level, across all my computers, laptops, tablets, phones that's crazy batshit talk. Who would do that anymore? There's dozen great platforms that virtualize all that for me. Thanks to airplay, even virtualizing which device is playing the media and which is displaying it.
Enough to make you wonder, how the hell is Tivo still in business? How are DVRs still a thing? Millions of people paying millions of dollars for local hardware to make millions of recordings of media that could perfectly well be served by one copy stored on the cloud? WTF is up with that?
Someday there will be a real netflix even for PC and console games. Built from the ground up to be virtualized.
Just to play games people buy expensive graphics cards, power-hungy PCs, console boxes that only get upgraded every 5 years. five! Millions of these get distributed, but the duty cycle is really low. Most of the day they just collect dust, take up space, consume idle power. What a waste. Why can't I rent or subscribe to some awesome gpu and compute cluster at edge of the cloud to pump-out awesome, immersive experiences to any screen, regardless of it's local silicon limitations? Huge opportunity for disruption here. Of course, we'd all need to have fibre or much better internet speeds that we get today.
AMD gets this. NVDIA gets this, they've recently introduced products designed to be run in racks for remote rendering of games. Valve/Steam, understands the vision as they continue to experiment with ideas of streaming gaming across remote or local networks. However we've yet to see a real compelling platform player put all these pieces together. MSFT and Sony missed this boat with their latest generation, they still try to support physical media of all things. Why didn't they just but a cassette deck in there.
Webmail, salesforce, facebook, the web in general have been proving for decades that there are huge classes of apps that work a lot better when they are architected to be entirely native to the web.
But it's all piecemeal. I can run almost all my daily apps on the cloud, but i can't run my whole desktop from the cloud. I have to install apps for all those apps on all of my screens. I can't seamlessly move from screen-to-screen and keep all my state and harware resources available. Although, in cases when I can, it does feel magical: like searching for a maps location on my pc and seeing the driving instructions pop us as an alert in android, like pausing netflix on my bigscreen and pressing play on my tablet. Why can't my whole computing experience be seamless from screen to screen by default?
We need to redefine what we mean of a 'computer' or an 'operating system' from a machine-centric perspective to a cloud-centric perspective. It's almost like "the network is the computer".
today amazon announce this:
"Amazon WorkSpaces allows customers to easily provision cloud-based desktops that allow end-users to access the documents, applications and resources they need with the device of their choice, including laptops, iPad, Kindle Fire, or Android tablets. With a few clicks in the AWS Management Console, customers can provision a high-quality desktop experience for any number of users at a cost that is highly competitive with traditional desktops"
Maybe the enterprise will go first. Amazon is talking about supporting legacy desktop apps and IT management. However, as innovation in business tools is increasingly driven by cloudware as opposed to desktop apps, it makes more and more sense to just offload the whole stack to the cloud. Particularly with the benefit of portability across pc, mobile and tablet devices.
However. This great virtualized cloud future comes with several major barriers. These barriers to further innovation have names:
The telcos: Bandwidth and latency are the key to enabling smooth remote and visualized computing experiences. Until fibre is much more ubiquitous, until consumer (and business) network speeds and bandwidth caps continuously increase by orders of magnitude, nothing will happen. Why does it seem like desktop PC innovation has entirely stagnated over the last 10 years? In part it's because (unlike with mobile devices) network bandwidth available has barely improved since broadband became ubiquitous. (in fact, some consumers have even seen their usage caps come down in recent years).
Open spectrum: Freeing up more licenseable spectrum for 3G/4G is good too, but unlicensed spectrum is even better and even more sorely needed. no spectrum gets better utilization than the tiny slivers (at 2.4 and 5.6GHz) that are reserved around the world for open usage like wifi (and a thousand other things). The aggregate economic benefit could be vastly greater if governments would set aside just a bit more, instead of always auctioning all new spectrum for brief one-time revenue gain.
Microsoft: This company still has waning, but enormous control over our basic computing environments, especially in the enterprise. After all these years, they've really only come up with two really killer apps (Windows and Office) that just happen to owe their entire revenue model to per-machine licensing. As a result, Microsoft has always had a very conflicted strategy with regards to the cloud.
The cablecos: Protectionist and anti-competitive strategies by cablecos and telcos to protect revenues on last century's media distribution models is probably the single biggest barrier to ongoing innovation in computing. See also #1
The powers that be: Trust in governments is not at an all-time high. And recent revelations haven't been helping. Until we can somehow mutually resolve issues of due-process and security from domestic and foreign governments, a lot of people are going to be reluctant to allow all their base onto the internet. Maybe we just have to come to grips with the fact that spies are always going to try to do spy shit and move on.
Part one of a look at Apple's interesting strategy moves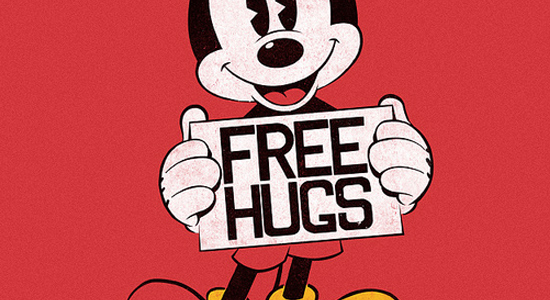 Free is an unusual price to put on a piece of enormously complex desktop software like an office suite or an OS. Especially when sales of that software currently earn you hundreds of millions a year. Yet that's was Apple's surprising move this week, to drop the price of OSX and their productivity suite to zero.
The easy answer is – well, they make a lot of money from hardware already, PCs are becoming more like devices/appliances anyway, why not through in the software as part of the whole stack. Also given the ever shrinking prices and margins of consumer hardware, Apple needs to do something to keep up their consistently high ASPs on notebooks and desktops.
But for strategy wonks, there a few more interesting ways to read this move:
You could read it as powerful competitive move to undercut Microsoft's primary business model (which is still per-machine OS and office licenses). Microsoft's model makes less and less sense in a cloud, multidevice and integrated product world. This is Apple trying to kick MSFT further into obsolescence and compete in a way that MSFT can't.
You could read this a competitive response to Google, who already offer free OSes and web-based productivity suite (google drive) with a constant stream of free upgrades. It's only a matter of time before Google's office suite and chrome book OS is widely-enough considered 'good enough' to start triggering bottom-up disruption. So you could say Apple had no choice but to give up revenue and has been forced to compete on Google's terms.
Lastly, from an ecosystem perspective you could look at the advantages and operational savings related to having all (or almost all) your users using the latest version of your stack. MSFT and Google ecosystems both suffer from heavy fragmentation due to many people stuck on old versions of OS/products. Apple is moving to a model where they can rapidly move users to the latest and greatest versions. This reduces their own support costs, their developers' costs and increases the value of the ecosystem in the eyes of developers.
---
see also: this post is essentially a repost of a comment I left on asymco. Horce's post there is worth a read – The value of zero-priced software
Upvotes on that comment and a couple other interesting moves by apple lately have inspired me to blog again and write a few more posts I've been noodling. There's a few other implications of Apple's recent announcements that tech press seems to have missed out on. Stay tuned.
---
Track of the day: Get Free by Major Lazer, because you probably haven't been listening to enough Major Lazer today. I mean, how would that be possible?

Unless you are feeling particularly exceptional, now's not a great time to be raising money for your consumer internet startup. But there is money still out there.
Had the great opportunity to be invited to attend the private START in San Fran today put on by the folks behing f.ounders. One of the first panels on Micro VC I took a few notes. And I thought few of my friends would be interested in some inside scoop on the current valley funding environment circa mid-2013. If our rotating door on Ashbury st (aka The Unofficial Visiting B&B for Canadian Tech Nerds) is any indicator, there's still lots of opportunity down here.
Here's my speed notes on the session, errors or crazy-talk is probably my fault in typing.
Panel: Micro-VC – 4 Small Funds Focused on seed through series A software VC
Mike Maples (Floodgate), Aileen Lee (Cowboy Ventures/KPCB),
Jeff Clavier (SoftTech), Alex Mittal (Funders Club)
Moderator: Tomio Geron (Forbes)
For some reason, the panel started backwards – talking about big liquidity events and working backwards to seed funding.
Snapchat's crazy round and founder liquidity
Snapchat exit at 800M really big news item this week at huge valuation. Seems like it was highly competitive funding deal to get such a deal. What do you guys think of the the 20M(!) payout to the founders? Huge founder liquidity after only 2 years is risky, because founders have made their money for life and might not be incentive to stick around
As an entrepreneur you need to think that you will overcome any obstacle and there is no plan B. taking money of the table with liquidity gives them a plan b. some folks who get rich just get more hungry, but not everyone. (Early cash-out is like the opposite of burning-the-boats motivational strategy)
better is founder liquidity after 3-5 years to keep them rewarded and engaged in the company
- w/o healthy IPO market, high valuation also creates problems finding a future acquirer at a valuation over a billion dollars
Current Funding Environment
Enterprise is strong, but Consumer VC is currently "brutal" vs 2 years ago
lots of companies were invested a few years ago and haven't paid out yet, or at all, or went in too high, and investors do
Series A expectations: 1 Million users for a consumer service 2yrs ago, now you need 5 or 10 M users
Before you needed 4M revenue run rate for a service business to series A, now 10 M
This raising of the bar on series A, has also raised the bar on seed investment
Contrary point: the exceptional founders and companies (really about 5-15/year any year) are truly exceptional. They will always manage to get funded. What happens is that, cyclically, less exceptional also founders get funded.
Really, there's always money. But often too much money flocking to certain hot segments or geographies, and not enough going to all opportunities which makes the industry cyclical.
Last point: (Panel may be biased but claim) Party rounds (lots of investors at 25-50k each) not great for seed rounds without an achor, institutional or specialized Micro-stage VC investor firm that will really work with you to get you to the next round
25 tracks of awesome to brighten your day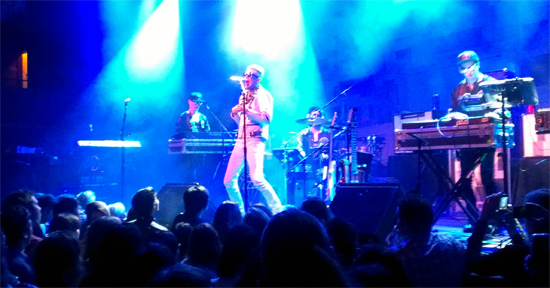 I've been sitting on this one for too long. Well not so much sitting, as bopping in my chair. The dog's been looking at me funny. You will be too. I mean the bopping, more than the looking funny. You are beautiful. I swear.
So much good music this year. And I just have to keep the tradition alive (search this blog for music mixes going back to 2006). I know you guys need you fix of the yearly music mix. enjoy!
| | | |
| --- | --- | --- |
| 01. | Edward Sharpe & The Magnetic Zeros | Man on Fire |
| 02. | The Lumineers | Ho Hey |
| 03. | Electric Guest | This Head I Hold |
| 04. | Miike Snow | Bavarian #1 (Say You Will) |
| 05. | Passion Pit | Take A Walk |
| 06. | Stealing Sheep | Shut Eye |
| 07. | Crystal Castles | Plague |
| 08. | alt-J | Matilda |
| 09. | Grimes | Oblivion |
| 10. | The XX | Angels |
| 11. | Tycho | A Walk |
| 12. | Washed Out | Amor Fati |
| 13. | Yppah | R. Mullen |
| 14. | Now, Now | Dead Oaks |
| 15. | Islands | This is Not A Song |
| 17. | Bat For Lashes | Laura |
| 18. | Beach House | Myth |
| 20. | Diamond Rings | I'm Just Me |
| 21. | Hot Chip | Look At Where We Are |
| 22. | Sea Wolf | Old Friend |
| 23. | Joel Plaskett Emergency | Harbour Boys |
| 24. | Skinny Lister | If The Gaff Don't Let Us Down |
| 25. | Chromatics | Kill for Love |
Two good options, download the whole thing as a big-ass-zip-file here: Tom's best of 2012 zip file
Or if you Rdio, you can follow me and stream [almost all] the playlist here: Tom's best of 2012 Rdio Playlist
pictured: Diamond Rings, San Francisco 2012
Not-too-sweet, rum & spicy ginger oatmeal cookies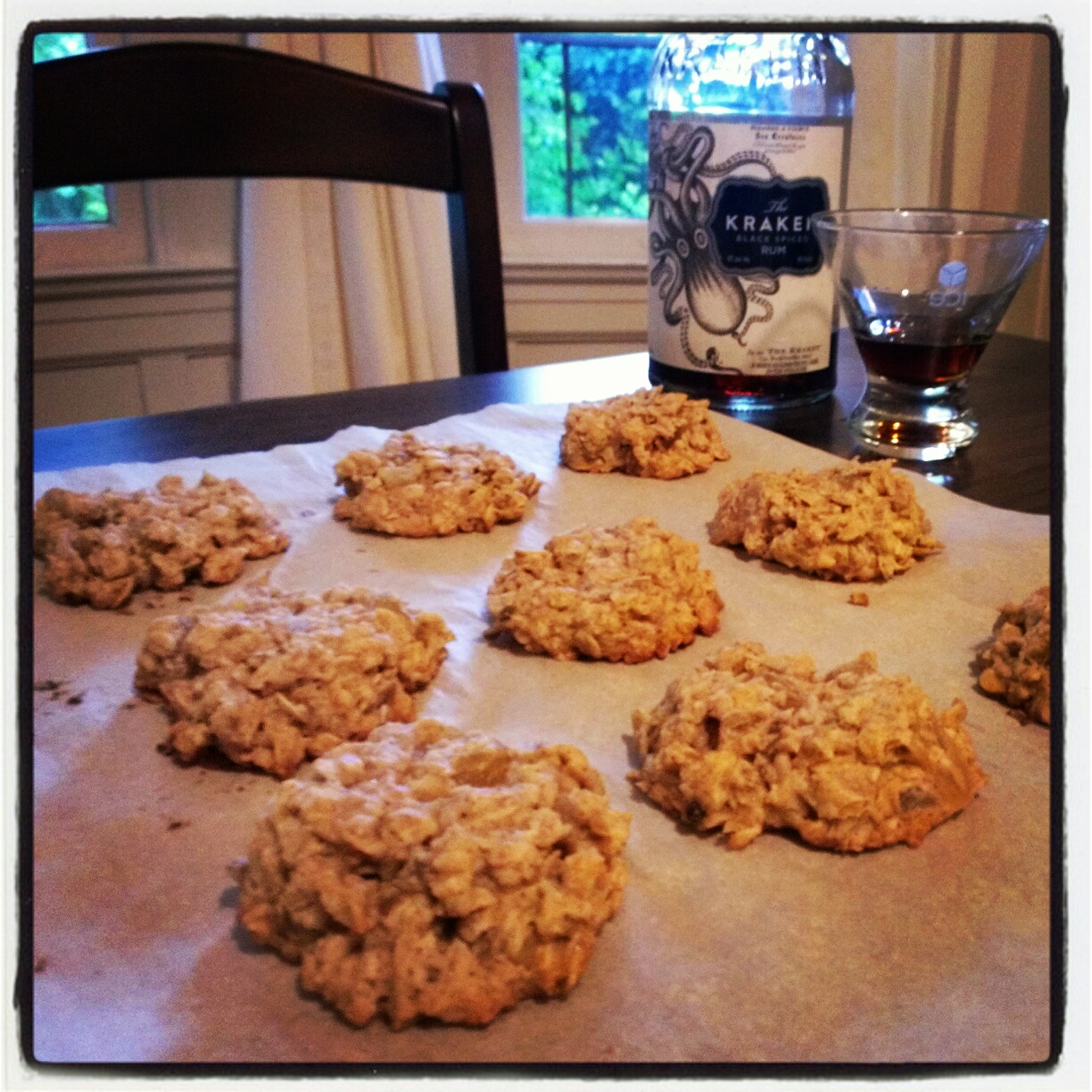 First I hired a gastroenterologist to help figure it out. This disagreement I was having. His name was Dr Man, very nice guy. Though secretly I wished his name was Magnum. Then I could say that Magnum GI was on the case.
It at last came to this because my own belly and I of late have come to certain difference of opinion on the relative merits of wheat gluten. Obviously wheat gluten is delicious. This is the argument my brain and mouth try and tell my other organs. But another faction within body is convinced gluten is some kind of murderous toxin, that it must tie my innards in knots to get rid of it. And so I've been trying to go gluten free. Going gluten free is hard. I find myself creating a lot more of my food. I find myself buying oats by the bushel to get that carb fix. Damn I miss [real] croissants. Meanwhile I find myself learning how to bake, owning mysterious ingredients like xantham gum or sourgum flour.
But there are upsides to having to DIY your own baked goods. This awesomeness is one of them. Perfected over the last few weekends for your enjoyment.
1/4 Cup brown sugar (seriously cut down from other cookie recipes)
1 Cup butter (mmm butter)
2 eggs
1 tsp Vanilla (better: 1tblsp ground Tahitian Vanilla)
1 tbsp spiced rum (Kraken, Sailor Jerry or Goslings)
1 tsp Baking Soda
1 tsp Baking Powder
Pinch salt
1 tsp Xantham Gum
1 tsp Guar Gum (in a pinch, 2tsp of either)
1/2 cup Sorghum flour
1/2 cup white rice flour
2.5 cup Gluten-free oats ( on Amazon)
1 tsp ground ginger
1 tsp cinnamon
1 fistful Candied/Crystallized Ginger
If solid, nuke the butter for 30s or so til mushy or half melted. Then cream it with sugar. Stir in eggs, rum, vanilla. Fold in the dry ingredients and spices (feeling fancy, you can sift together the dry ingredients first in another bowl). Now stir in oats. Rinse or soak the ginger for couple minutes to remove excess sugar. Dry and shop into bit-sized bits. Stir ginger into mix. Spoon cookie dough onto cookie sheets. Makes about 2 baking sheets worth of cookies. 350, 11 min, will do the rest. Allow to cool on the baking sheet before removing.
Serve with a tot of your darkest rum. For dipping. Zomg.
There you have it, awesome super-gingery oatmeal cookies. For my non-gluten-free friends, just call these Oatmeal Dark and Stormies… and thank me later
Area Luminaries to Organize Weekend Thon of Robotics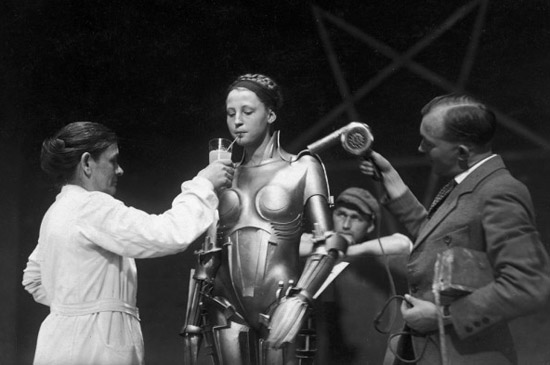 Some of my dearest Toronto friends Leila Boujnane and the crew at Mozilla Toronto are putting on an event combining two of all of our favourite things: robots and hackathons. I wish I could go! But alas the west coast is a little out of the way. So I need your help to help me help them. First you need to vicariously go for me. Build fantastic bots! Second, Leila needs sponsors.
Sez Leila:
Help us make this robotics hacakthon happen http://www.getyourboton.com/. We need to raise $5,000 in 10 days to acquire all the hardware required! That's 200 people donating $25. Do I have 200 friends who could help? or perhaps just 100 friends with $50 to donate? I am organizing a robotics weekend hackathon at the end of November and would really appreciate your help to give people a chance to build a robot in a single weekend with support of mentors, volunteers and hardware fans! I believe in our generous community! Can you friends help?
Robots are always a good cause. I chipped in, you should too. Myself I'll next be back in Toronto in early December, I'll expect to shake hands with your robot.
When: Friday, November 23 at 6:00 pm
Where: Mozilla Offices – MozSpace
366 Adelaide Street West, Suite 500
Toronto, Canada
Go to Google Maps
LINK: tickets and sponsorship via GuestListApp
All of the things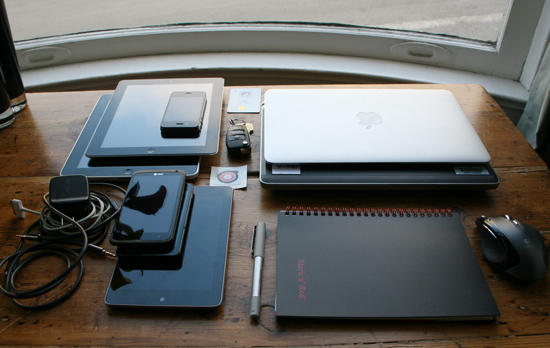 A snapshot in time of my current glass pancake stack.
One iPad 1st gen, one iPhone 4th gen for iOs demos and prototyping. One Android tablet (Nexus 7) and phone (HTC One X) for demos and prototyping. One old Samsung Infuse Android work phone I hadn't got rid of yet. Now I'm using the HTC. One primary work PC. One personal Macbook Air. One personal LTE iPad also functions as personal hotspot. Assorted cables, chargers, dongles, NFC tags, and assorted doohickeys. Car keys. Pen and goddamn paper. Cause you know what? Brilliant as the rest of the device is, 5 years after Apple's iPhone killed the mobile stylus dead, writing & drawing notes with your fingers on glass like digital cavemen still sucks.
This post inspired by Steve Wozniack, who I had the rather unexpected pleasure of meeting the other day at a rock show, and his incredible backpack.
And by how wonderfully quaint and archaic these now-shiny things will look if I can remember to come back to this post in 10 years or more.
Wish I had a shot of my backpack of 2002, full of palm pilots or pocket pcs, some brick of a nokia phone, and maybe an mp3 diskman.
But Woz had it figured out. When I met him he showed me his nixie watch. Made of awesome cathod tubes technology from the 1950s. Long live #deadmedia
More Articles