25 tracks of awesome to brighten your day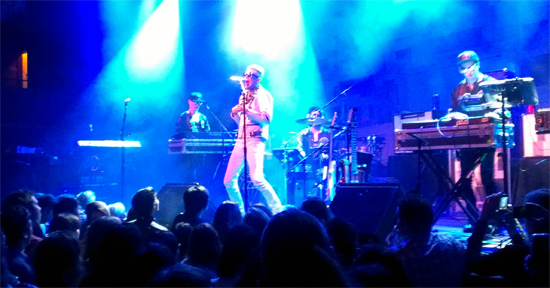 I've been sitting on this one for too long. Well not so much sitting, as bopping in my chair. The dog's been looking at me funny. You will be too. I mean the bopping, more than the looking funny. You are beautiful. I swear.
So much good music this year. And I just have to keep the tradition alive (search this blog for music mixes going back to 2006). I know you guys need you fix of the yearly music mix. enjoy!
| | | |
| --- | --- | --- |
| 01. | Edward Sharpe & The Magnetic Zeros | Man on Fire |
| 02. | The Lumineers | Ho Hey |
| 03. | Electric Guest | This Head I Hold |
| 04. | Miike Snow | Bavarian #1 (Say You Will) |
| 05. | Passion Pit | Take A Walk |
| 06. | Stealing Sheep | Shut Eye |
| 07. | Crystal Castles | Plague |
| 08. | alt-J | Matilda |
| 09. | Grimes | Oblivion |
| 10. | The XX | Angels |
| 11. | Tycho | A Walk |
| 12. | Washed Out | Amor Fati |
| 13. | Yppah | R. Mullen |
| 14. | Now, Now | Dead Oaks |
| 15. | Islands | This is Not A Song |
| 17. | Bat For Lashes | Laura |
| 18. | Beach House | Myth |
| 20. | Diamond Rings | I'm Just Me |
| 21. | Hot Chip | Look At Where We Are |
| 22. | Sea Wolf | Old Friend |
| 23. | Joel Plaskett Emergency | Harbour Boys |
| 24. | Skinny Lister | If The Gaff Don't Let Us Down |
| 25. | Chromatics | Kill for Love |
Two good options, download the whole thing as a big-ass-zip-file here: Tom's best of 2012 zip file
Or if you Rdio, you can follow me and stream [almost all] the playlist here: Tom's best of 2012 Rdio Playlist
pictured: Diamond Rings, San Francisco 2012
Not-too-sweet, rum & spicy ginger oatmeal cookies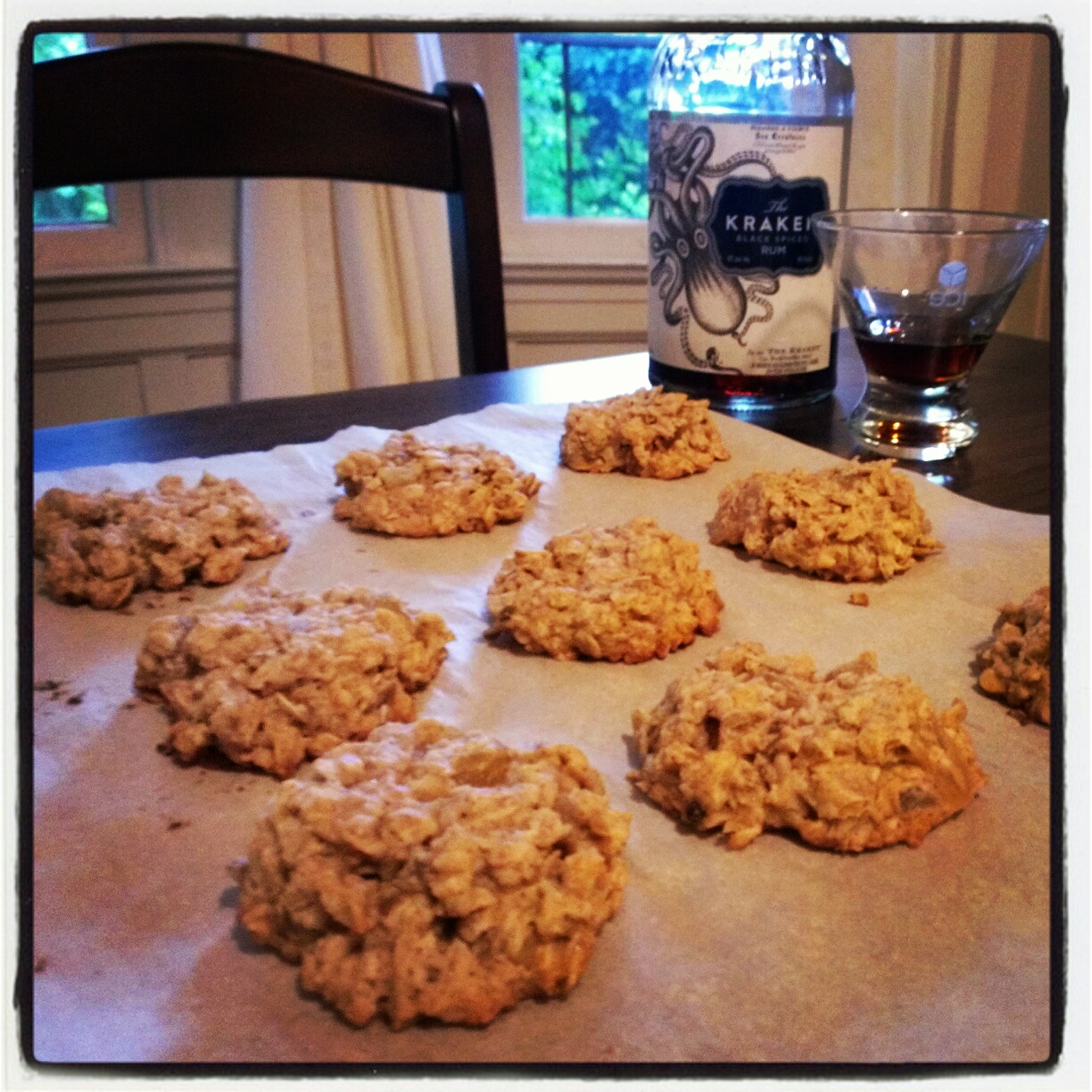 First I hired a gastroenterologist to help figure it out. This disagreement I was having. His name was Dr Man, very nice guy. Though secretly I wished his name was Magnum. Then I could say that Magnum GI was on the case.
It at last came to this because my own belly and I of late have come to certain difference of opinion on the relative merits of wheat gluten. Obviously wheat gluten is delicious. This is the argument my brain and mouth try and tell my other organs. But another faction within body is convinced gluten is some kind of murderous toxin, that it must tie my innards in knots to get rid of it. And so I've been trying to go gluten free. Going gluten free is hard. I find myself creating a lot more of my food. I find myself buying oats by the bushel to get that carb fix. Damn I miss [real] croissants. Meanwhile I find myself learning how to bake, owning mysterious ingredients like xantham gum or sourgum flour.
But there are upsides to having to DIY your own baked goods. This awesomeness is one of them. Perfected over the last few weekends for your enjoyment.
1/4 Cup brown sugar (seriously cut down from other cookie recipes)
1 Cup butter (mmm butter)
2 eggs
1 tsp Vanilla (better: 1tblsp ground Tahitian Vanilla)
1 tbsp spiced rum (Kraken, Sailor Jerry or Goslings)
1 tsp Baking Soda
1 tsp Baking Powder
Pinch salt
1 tsp Xantham Gum
1 tsp Guar Gum (in a pinch, 2tsp of either)
1/2 cup Sorghum flour
1/2 cup white rice flour
2.5 cup Gluten-free oats ( on Amazon)
1 tsp ground ginger
1 tsp cinnamon
1 fistful Candied/Crystallized Ginger
If solid, nuke the butter for 30s or so til mushy or half melted. Then cream it with sugar. Stir in eggs, rum, vanilla. Fold in the dry ingredients and spices (feeling fancy, you can sift together the dry ingredients first in another bowl). Now stir in oats. Rinse or soak the ginger for couple minutes to remove excess sugar. Dry and shop into bit-sized bits. Stir ginger into mix. Spoon cookie dough onto cookie sheets. Makes about 2 baking sheets worth of cookies. 350, 11 min, will do the rest. Allow to cool on the baking sheet before removing.
Serve with a tot of your darkest rum. For dipping. Zomg.
There you have it, awesome super-gingery oatmeal cookies. For my non-gluten-free friends, just call these Oatmeal Dark and Stormies… and thank me later
Area Luminaries to Organize Weekend Thon of Robotics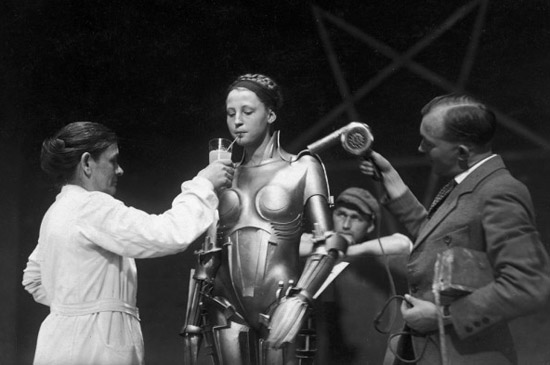 Some of my dearest Toronto friends Leila Boujnane and the crew at Mozilla Toronto are putting on an event combining two of all of our favourite things: robots and hackathons. I wish I could go! But alas the west coast is a little out of the way. So I need your help to help me help them. First you need to vicariously go for me. Build fantastic bots! Second, Leila needs sponsors.
Sez Leila:
Help us make this robotics hacakthon happen http://www.getyourboton.com/. We need to raise $5,000 in 10 days to acquire all the hardware required! That's 200 people donating $25. Do I have 200 friends who could help? or perhaps just 100 friends with $50 to donate? I am organizing a robotics weekend hackathon at the end of November and would really appreciate your help to give people a chance to build a robot in a single weekend with support of mentors, volunteers and hardware fans! I believe in our generous community! Can you friends help?
Robots are always a good cause. I chipped in, you should too. Myself I'll next be back in Toronto in early December, I'll expect to shake hands with your robot.
When: Friday, November 23 at 6:00 pm
Where: Mozilla Offices – MozSpace
366 Adelaide Street West, Suite 500
Toronto, Canada
Go to Google Maps
LINK: tickets and sponsorship via GuestListApp
All of the things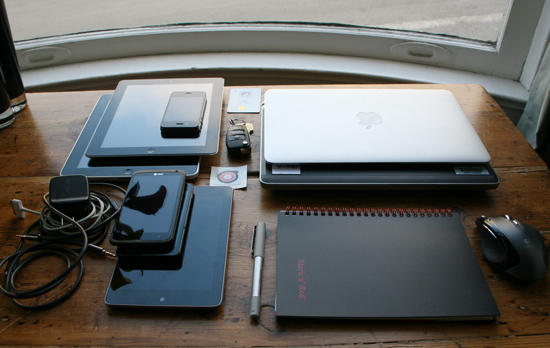 A snapshot in time of my current glass pancake stack.
One iPad 1st gen, one iPhone 4th gen for iOs demos and prototyping. One Android tablet (Nexus 7) and phone (HTC One X) for demos and prototyping. One old Samsung Infuse Android work phone I hadn't got rid of yet. Now I'm using the HTC. One primary work PC. One personal Macbook Air. One personal LTE iPad also functions as personal hotspot. Assorted cables, chargers, dongles, NFC tags, and assorted doohickeys. Car keys. Pen and goddamn paper. Cause you know what? Brilliant as the rest of the device is, 5 years after Apple's iPhone killed the mobile stylus dead, writing & drawing notes with your fingers on glass like digital cavemen still sucks.
This post inspired by Steve Wozniack, who I had the rather unexpected pleasure of meeting the other day at a rock show, and his incredible backpack.
And by how wonderfully quaint and archaic these now-shiny things will look if I can remember to come back to this post in 10 years or more.
Wish I had a shot of my backpack of 2002, full of palm pilots or pocket pcs, some brick of a nokia phone, and maybe an mp3 diskman.
But Woz had it figured out. When I met him he showed me his nixie watch. Made of awesome cathod tubes technology from the 1950s. Long live #deadmedia
So we've got the last mile, what to do for the last inch?
I dunno why I'm talking about airplanes again. But I thought it's funny. Though they've been around forever, and sortof indifferently hyped by airlines for years, I've never got around to trying to one of those mobile/QR/paperless boarding passes. Until today that is. Ya that was a error.
Imagine your typical looong line at the gates to your local FAA security theatre-dome. At first the code is ready and showing fine on the screen. Ok great. Boredom ensues. Surf a few emails, read twitter. Getting close now, flip back to the United email with the code. The phone spontaneously has decided to refresh the page. What could go wrong? Everything is blank. It's not loading. Not loading again. or again. Our local carrier, who we like to affectionately call $!@#$%! AT&T has chosen this moment now to take one of it's not-infrequent cat naps. The line is looming behind you. Something finally loads … with all broken images links. F5! F5! crap! and… we're back ok whew it's loading, hold it out steady. It's not scanning. hold it closer. hold it further. Try to hold your hand perfectly more steady… (People near you are starting to offer helpful suggestions). And thank god, at last we're through.
Technically QR codes do work. And lest when all the conditions are right. Trust me I resent, more than most, carrying around bits of paper instead of a proper digital solution.
And a lot of folks, myself included, but especially it seems marketers really, really want to believe in the ugly little buggers.
Wouldn't it be great say the marketers to make your print and out-of-home marketing actionable and trackable.
Wouldn't it be great say the developers if we had this internet of things, if connected devices could just close the last inch to connect and link with the physical world in a cheap/easy way.
Wouldn't that be great?
So collectively we've been trying really hard to believe that QR codes are like a real thing.
Ask yourself. When was the last time you were out there traveling the world and said, oh my gosh, oh look a QR code, I can't wait to scan that and see where it goes?
QR codes just don't feel right. They are not self-revealing to humans, you can't trust or be sure what they will do from looking at them, they take work to use, the optical/focusing screen/waving dance is awkward, they are widely considered to look like chunky robot expectorate, nothing about them feels "cool"
I think we need to do better than QR codes.
Tell me I'm wrong about this one.
Tom's 18 step method to getting upped w/ AC e-upgrade pts. Ez-Pz.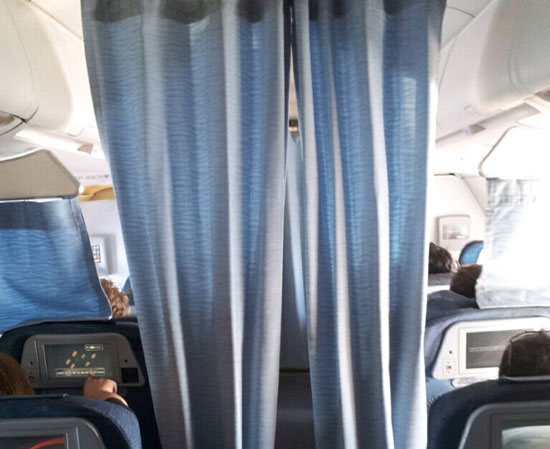 It's that time again. The last few days of February. The season where Canada's favourite national airline rewards its loyal fliers by deleting all their accumulated upgrade points. Use them or lose them. So here's my guide to burning those AC e-upgrades anytime or especially timely this time of year.
Step 1: Collect air Canada eupgrade points. You'll earn a token few when you make status and more as a threshold gift each time you fly another 20k miles or so
Step 2 It's time to use those points. First status check. You'll want to be AC E (Elite) or SE (Stupid Elite). Upgrading at prestige status? Hahaha no.
Step 3 Fork over $99 for an annual membership at expertflyer.com to get access to data that AC should have made available to you anyway, importantly the number of upgrade seats still or ever available for any given flight. Put in the day you need to fly, search for "R" class seats on Air Canada. Find a flight on your day that has any R seats available (many flights wont!)
Set a reminder exactly 4 days + a few min (Elite) or 10 days + a few min (Stupid Elite) before your flight.
Time passes.
At last! upgrades are opening in just a few minutes
But wait. Check expertflyer again. Curse that your flight has suddenly gone to 0 R-class seats. But don't worry, the one an hour later still has 3 left.
Change your flight to the one an hour later. Explain creatively to your spouse, agent, coworkers, boss etc.
Ok we're ready! time to fire up your e-upgrades account. Of course, you can't use the e-upgrades site without logging in to your aircanada account first. You can't actually log in from the e-upgrades site without being immediately re-directed to the aircanada homepage. There's absolutely no obvious way how to get back to the e-upgrade site from the aircanada homepage. So we follow the standard procedure…
Navigate aircanada.com. log in.
Now close your browser tab.
Enter "Air Canada E-upgrades" into Google, punch I'm feeling lucky.
Congrats! You are now on the e-upgrade site. You'll still be logged in to your AC account and the site will greet you with your name and aeroplan points balance.
You forgot to have ready your booking reference didn't you? More gentle cursing while you contemplate of an airline website can somehow know exactly who you are but not what flights you have booked imminently under your same name and aeroplan number.
Alt-tab, dig past 600 more recent messages in your inbox to fish out the godawul-pdf-formatted travel itinerary for your airline booking reference invariably printed in mice-type on page 3
Cutpaste booking reference and, at last, wait while AC spins the epugrade roulette wheel for what number of points the upgrade will cost this week (which may vary widely from month to month upon whims of AC promotions and random top-tier policy "enhancements to serve you better")
Your points haven't auto expired, there's a seat left, you are not waitlisted…. Victory!
Now relax, fly in style, and laugh at the plight of those savages in the back suffering the ignominies and inconveniences of flying standard economy.
The Top 29 indie, retro-electro, chill out, dance party, south pacific dream pop, snow-country, hipster-bait, autobiographical tracks of the year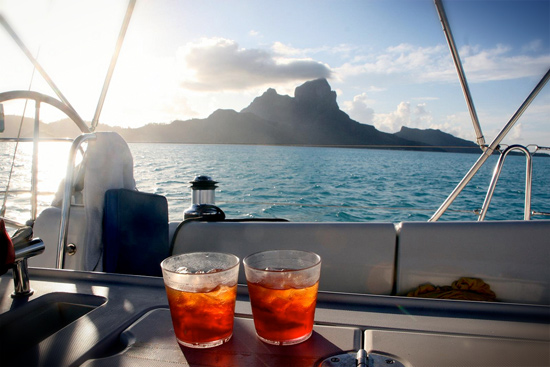 It's back! Thomaspurves.com's traditional regularly irregular mix of awesome and slightly irregular music. Basically here's a track from all the bands that kept my earbuds spinning this long year. As usual the list is autobiographical more than canonical. I'm never one to color perfectly amongst the lines. It's already a few days past 2011 and there may have even been a few songs snuck in from the last days of 2010 but lets not be picky, let's just rock out. DL the whole set and listen in playlist order, or just mix them up.
Special thanks to CBCRadio3, NPR, KEXP, Rdio, eMusic and various friends for most of these discoveries. Do let me know what I missed. And let's bring on 2012!
01 M83 – Midnight City
02 The RAA – Barnes' Yard
03 Salteens – If Love Is Gone Where Do We Go from Here
04 Austra – Lose It
05 Young Galaxy – We Have Everything
06 Emm Gryner – Ciao Monday
07 Lightning Dust – Never Again
08 Teen Daze – Let's Fall Asleep Together
09 Active Child – Hanging On
10 Washed Out – A Dedication
11 Tycho – A Walk
12 Cut Copy – Need You Now
13 Holy Ghost! – Wait And See
14 Beach Fossils – What a Pleasure
15 Hey Rosetta – Seeds
16 Fleet Foxes – Helplessness Blues
17 One Hundred Dollars – Ties That Bind
18 J Mascis – Not Enough
19 The Dodos – Black Night
20 Craft Spells – Party Talk
21 Braids – Lemonade
22 Timber Timbre – Black Water
23 Low – Try to Sleep
24 Bon Iver – Calgary
25 The Antlers – No Widows
26 Alexi Murdoch – Slow Revolution
27 CYHSY – Same Mistake
28 Tapes's 'n Tapes – Freak Out
29 The Fires Of – Pulse
enjoy!
http://thomaspurves.com/media/Bestof2011/Bestof2011.zip
More Articles